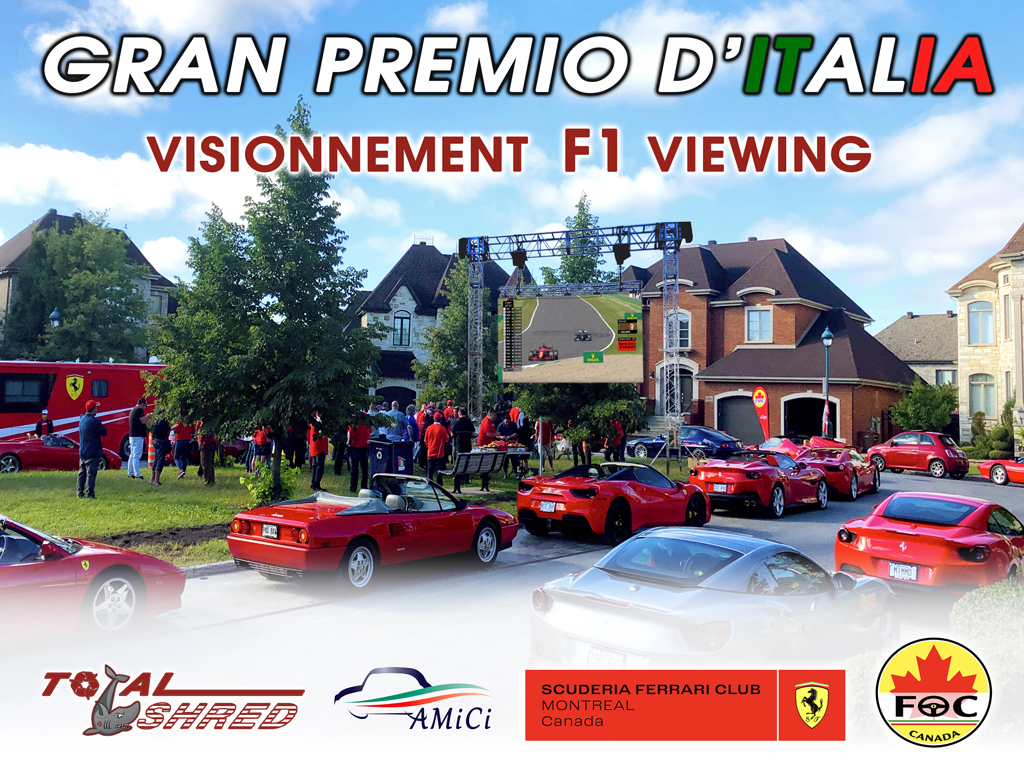 The annual TotalShred Italian Grand Prix viewing tradition continues at Lilly & Robert's house!
This invitation is open to the public and to all members of the Fiat Club, Alfa Club, FOC, LFQC, FCA and SFCM
The event begins at 8:30am and the race starts at 9am
Breakfast & Lunch will be served on-site.
VIP parking for the Ferraris, please bring your car!